There are two types of electric lawn mower motors, one is a traditional internal combustion power system represented by a small gasoline engine or a diesel engine. This kind of power system is characterized by high power and long working time, but the major disadvantage is that the noise and vibration are large. Therefore, products of this powertrain are suitable for places with low environmental requirements.
Lawn Mower Part Lawn Mower Deck Spindle For Bobcat 36567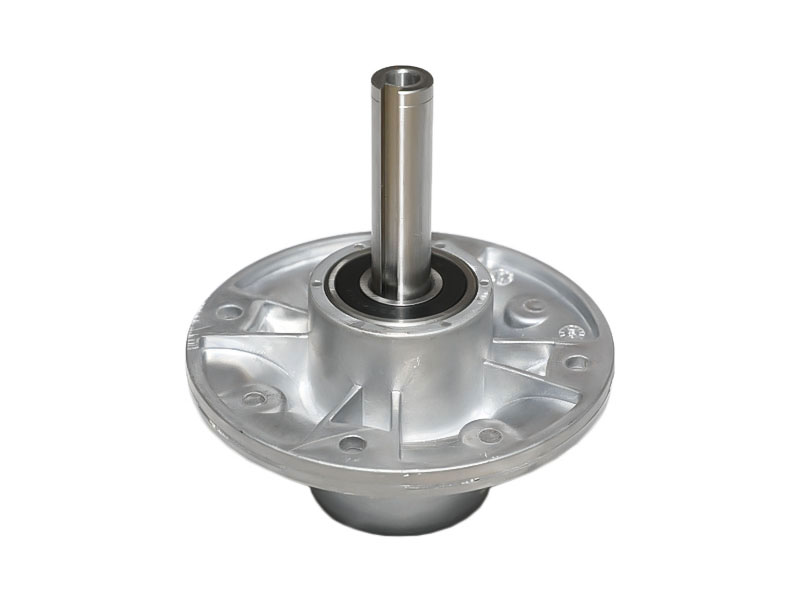 Spindle Assembly for Bobcat 36567
Aftermarket Spindle Assembly For Bobcat
Fits Bobcat 36" and 48" XM series mowers.
Replace Bobcat, Ransom 36567.
Specification: 6-1/4" Overall height, Shaft OD: 1".
Warranty: One Year.
Spindle Assembly replaces Bobcat 36567 and fits 36" and 48" XM Series Zero Turn Lawn Mowers. The spindle outside diameter is 5.25" and the height is 6.25".
The other is a new type of power system with batteries as the power source. The characteristics of this power system are: low noise and stable operation. An electric lawn mower includes a motor, a handrail and its mowing parts. The motor includes a motor output shaft and a motor housing. The above-mentioned mowing component is arranged on the motor output shaft, and the handrail can be connected with the motor housing.
According to the report data obtained from the test, the problem of the electric mowing motor itself can be found in time, so as to improve the product quality and reduce the production cost.It is used in product quality monitoring to find reasons for the reduction of product characteristics.Data application of scientific research papers.Application of cause inspection.
Provide a stable
Stainless Steel Pulley Wheel
DC power supply of 12V~36V to the lawn mower to see if it can turn 3~5S as the standard, and then judge whether the product is qualified.Select Wanruida RU-60-30200 DC power supply for the power supply, set the motor voltage of the shredding machine to be 12V~36V, and the current to be 110A. Provide 12v-36V stable DC, the current current products are up and down 110A in an instant.As long as the motor product can be started, and the motor turns 3-5S, the product is qualified.